American Friend
Sound Under Rock
DC012

Available 9/9/21

Album artwork by Sarah Smiley

to purchase; venmo @ DoveCove or paypal sophierweil @ gmail
(pay as gift and please include mailing address and what item you are ordering)

$12 ppd in USA
$22 ppd in Canada
$32 ppd in rest of the world

Listen and Download Sound Under Rock here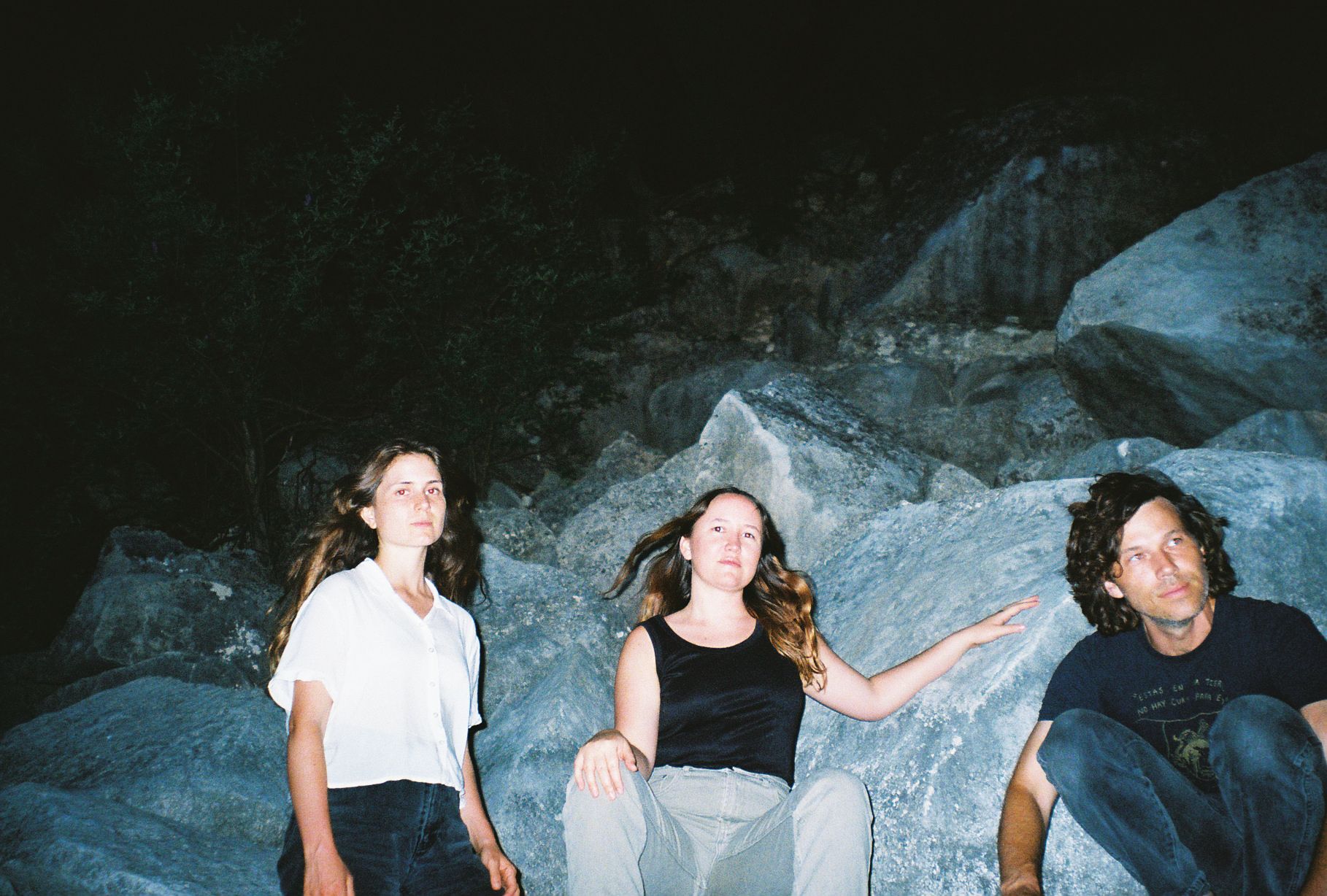 Adam's drums keep the blood flowing and Sarah's bass holds the body upright, Jana's guitar reacts to the confines of rhythm and their lyrics pinch. They pull open the curtains and let the sun flood the room. Taking note of the dog hair in the corners and how your stomach feels in an unrecognizable moment, a good time to look at comfortable patterns and self soothe with "Sound under Rock", it has some solutions.

There is an unspecificity to the content, no proper noun spoken, an aura of place. There are mountains, there is a sky, there is a bridge, there is a woman, there is an obstacle, the context is the in between space of before and after the event. It has its teeth on the brink of being bared, not to bite at you but to warn that life is brief; so why not tell it like it is?

American Friend came together 2018 in Texas. Mix of Jana Horn voice guitar, Sarah Beames bass and Adam Jones drums. Repetition, discord, water, other. Possible move to NYC.

Adam Jones: drums, keys
Sarah Beames: bass
Jana Horn: vocals, guitar, keys
Additional guitar on "Where I Came From" by Matt Gerhard
Recorded at Adam's pink house
Engineered by Adam
Mixed by Matt Gerhard
Mastered by Sarah Register. 2020.